We are prepared to help you grow.
As the healthcare industry is expected to add more jobs than any other industry by 2022 we understand the opportunity to fill the talent gap of highly qualified candidates is increasingly essential.  Our team is dedicated to re-imagining the behaviors, beliefs, values, and normalities our world has when it comes to hiring. Our team is working to ensure that hiring is no longer just a quick process but an efficient one. As a trusted partner to many of the nation's top healthcare organizations, we are committed to providing national healthcare and medical recruiting services. 
Our team finds the right candidate the first time.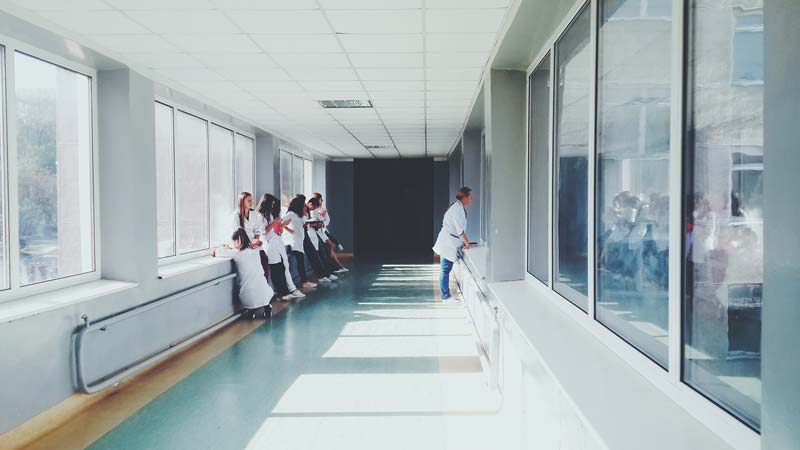 We use the latest AI technology and combine it with our proven, strategic recruitment processes to bring you the right candidate the first time.
Our certified staff continually engages in personal and professional development opportunities that provide you with a hand above your competitors.
We not only source candidates, we counsel them to be successful in their job search, interviews, and hiring.
Behavior intervention specialist
LOCUMS (nurse practitioners, psychiatrists, etc.)
Environmental service workers
We are unlike any other place you've worked before.
Is healthcare recruiting your specialty?
While we might not play swanky jazz music in the hallways or have a kitchen fridge stocked with beer (or maybe we do…), defining a new culture of hiring begins with our team of strong recruiters. Our success in the recruitment space only comes from having recruiters who care deeply for their clients and job candidates. 
We are highly selective with the recruiters who join our team because it's really the core of who we are. And it's the pathway to continuing to define a new culture of hiring. 
Are you the perfect fit for a company like ours? We are always anxious to meet recruiters who share our passion for success and have the grit to launch our mission forward.