Latest Videos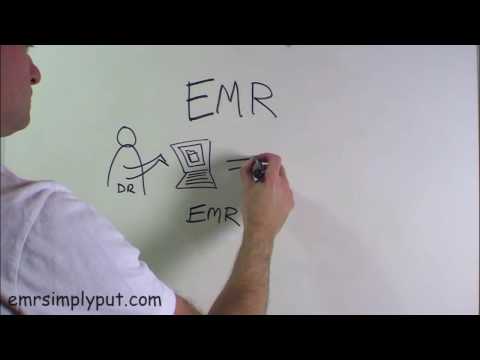 What is EMR
Application Systems Analyst II
Posted By:
Reference ID: nsawyer
Industry: Healthcare IT
Job Type: Full Time
Location: , UT US
Salary Offered: Year: $60,000+
Experience Req: 2+
Description:

Our client in Salt Lake City, UT is seeking to hire a full-time/perm Applications Systems Analyst II. Previous health insurance benefits, vendor contract, and fee schedule configuration experience is required.

Applicants must also be Epic Certified in the following:

Epic Benefits Engine-Basics, Health Plan, AP Claims

Tapestry AP Claims and Contracts

Tapestry CORE

Overview:

The incumbent is responsible for formulating and defining system scope and objectives through research and fact finding to develop and modify moderately complex information systems. The individual supports a variety of departmental clinical applications as well as interfacing between broad spectrum of hospital systems.

Responsibilities:

• Collects information to analyze and evaluate existing or proposed systems.

• Researches, plans, installs, configures, troubleshoots, maintains and upgrades operating systems.

• Researches, plans, installs, configures, troubleshoots, maintains and upgrades hardware and software interfaces with the operating system. Analyzes and evaluates present or proposed business procedures or problems to define data processing needs.

• Prepares detail flow charts and diagrams outlining systems capabilities and processes.

• Researches and recommends hardware, software and connectivity problems, including user access and component configuration.

• Develops testing plans and test and reviews new and modified systems and programs to ensure all programs and systems meet the user specifications and needs.

• Develops ad hoc programs, or runs existing programs, to generate special reports and/or file searches to meet user requirements using a mainframe/personal computer, hardware, software systems expertise, and appropriate programming languages.

• Serves as a liaison between our user and various ITS groups.

• Provides support for all assigned applications.

Knowledge / Skills / Abilities

• Knowledge of company supported hardware, software and operating systems to include configuration and connectivity.

• Ability to investigate and analyze information and to draw conclusions.

• Ability to communicate technical guidance and instructions to users.

• Knowledge of computer security procedures or protocol. Knowledge of federal copyright laws as they pertain to the use of computer software.

• Experience in writing technical instructions in the use of programs and/or program modifications.

• Ability to learn and support hardware, software and operating systems.

• Solid skills in utilization of Windows, MS Office Suite including Outlook and MS Project, Share Pint, VISIO, etc.

• Excellent verbal, written and interpersonal skills.

Requirements:

Educational Qualifications Required:

• Bachelors degree in Computer Science or Information Technology or equivalent.

• Two to Five years of experience in analysis/design/project management or programming.

Qualifications Preferred:

mnstr cbuilder

Keywords: epic certified, epic certification, epic tapestry, tapestry core, tapestry AP claims, tapestry contracts, epic benefits engine certified, build, design, insurance, health plan, vendor contract, fee schedule
Job Record Number: 526