Latest Videos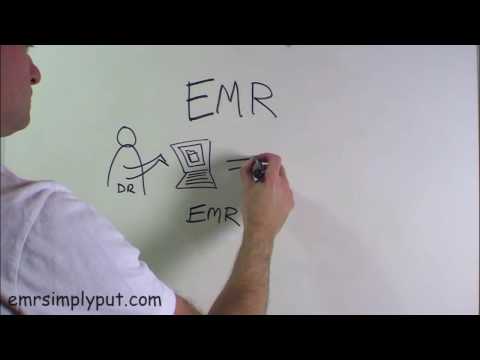 What is EMR
Functional Architect/Epic Resolute Professional Billing Analyst
Posted By:
Reference ID: nsawyer
Industry: Other
Job Type: Full Time
Location: , PA US
Salary Offered: Year: $90,000+
Experience Req: 4+
Description:

Our client in Lancaster County, PA is seeking to hire a full-time/perm Functional Architect. Applicants must be Epic Resolute Professional Billing Certified. 4+ years of Epic Resolute PB build is required. Epic ADT background or Revenue Cycle experience would be a plus!

SUMMARY STATEMENT:

This job description is not intended and should not be construed to be an exhaustive list of all responsibilities, skills, efforts, or working conditions associated with the job. It is intended to be a reflection of those principal job elements essential for recruitment and selection, for making fair job evaluations, and for establishing performance standards. The percentages of time spent performing job duties are estimates, and should not be considered absolute. The incumbent shall perform all other functions and/or be cross-trained as shall be determined at the sole discretion of management, who has the right to amend, modify, or terminate this job in part or in whole. Incumbent must be able to perform all job functions safely.



JOB DESCRIPTION/PURPOSE: The Functional Architect is a working thought leadership role that provides expert technical leadership and consultation in the design, installation, modification, support, and testing of the implementation of the Epic application software. The position will provide consultation and mentoring to all levels based on the advanced understanding of the Epic applications and operational department.



PRIMARY FUNCTIONS – JOB DUTIES: The percentage of time spent performing primary functions is 95%. Qualified individuals must have the ability - - with or without reasonable accommodation - - to perform the following duties:

1. Utilizes prior experience to recommend solutions and strategies that optimize the Epic application to ensure transformation in improved clinical processes and patient safety initiatives. Understands overall Epic system architecture and ensures that recommended changes to Epic applications are thoroughly analyzed for impact on integrated Epic applications and enterprise wide Epic system or other systems. Utilizes appropriate governance processes for discussion and approval of changes which may impact other modules or systems.

2. Provide superior project leadership through advanced knowledge of the system architecture, table structures and dependencies and functional workflows supported by the software.

3. Provides expert problem solving, troubleshooting, and code debugging of complex issues at the technical and applications levels.

4. Analyzes and assesses clinical workflows and processes and provides recommendations for improved design methods.

5. Provide complete understanding of the functional area focus and the Epic application to provide consultation and recommendations to improve work processes.

6. Interacts with department leadership and with users to assure system is operating and performing according to specifications. Collaborates with other Applications Analysts, IT, the vendor, department staff, and other team members to provide technical and clinical support.

7. Mentors the Team Leader and the Application Analysts in the Epic application, its table structure, architecture, dependencies and functional workflows supported by the software to allow them to function independently.

8. Provide hands-on design, build and testing skills combined with clinical project leadership experience.

9. Adheres to CLIENT technology, coding, and naming convention standards, as well as change control process and procedures.

10. Responsible for the execution of assigned project deliverables/tasks.

11. Maintains EPIC certification on an annual basis.

12. Maintain professional licensures/certifications.



SECONDARY FUNCTIONS – JOB DUTIES: The percentage of time spent performing secondary functions is 5%. The following duties are considered secondary to the primary duties listed above:

1. Other duties as assigned.

Requirements:

EDUCATION/KNOWLEDGE REQUIREMENTS

• Bachelor's degree, preferably in a computer-related field, is required.

• Epic Certification in designated areas of specialization is required.



ESSENTIAL JOB-RELATED EXPERIENCE:

• Demonstrated organizational, project management and process improvement experience and training.

• Prior experience in implementing Epic applications in an inpatient environment.

• Five (5) years of current, post-certification Epic experience or two (2) years plus three (3) years focused on the building/installation of another major clinical application in a similar area of focus.

• Excellent verbal and written communication skills including interpretive communication skills to clearly understand and share information in a manner that is clear and concise to all parties involved.

• Ability to adapt well to rapid change and multiple priorities.



PREFERRED JOB-RELATED EXPERIENCE:

• Four (4) years of supporting or maintaining an application.

• Four (4) years of providing direct end-user support.

• Four (4) years of application testing.

Keywords: epic certified, epic resolute certification, resolute professional billing, architect, design, build analyst, analyst
Job Record Number: 525