Latest Videos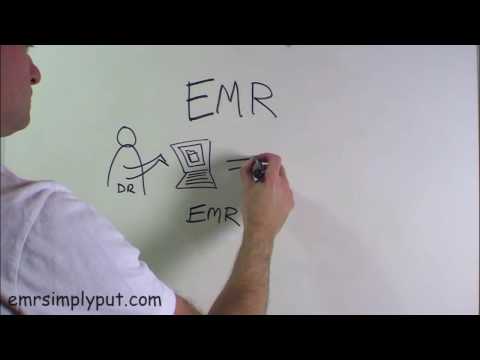 What is EMR
IT Security Analyst
Posted By:
Reference ID: Jennifer
Industry: Information Technology
Job Type: Full Time
Location: , FL US
Salary Offered: Year: $80,000+
Experience Req: 6+
Description:

Our client in Polk County is seeking to hire a full-time/perm IT Security Analyst. No contract or remote options available. Certifications required: CISSP, CISM, or CISA. Bachelors degree required. No exceptions.

GENERAL SUMMARY:

The IS Security Analyst is responsible to the Director of IT. Primary responsibilities include ongoing management of information security for the organization in order to maintain the confidentiality, integrity and availability of all organizational healthcare information systems.

Job Scope:

The IS Security Analyst is responsible for assisting in the development and implementation of security policies and procedures (e.g., user log-on and authentication procedures, security auditing procedures and encryption routines) through coordination with senior management and the IS Security Manager.
He/she also prepares status reports on security matters to develop security risk analysis scenarios and response procedures. Evaluates, completes, and advises senior management on the approval of security forms (e.g. Data Use Agreements, System Assurance Questionnaires, Certification and Accreditation, etc.).
He/she is also responsible for the tracking and monitoring of system or network security incidents; Enforcing security policies and procedures through internal controlled self-assessments.
Collaborate with CLIENT's Corporate Compliance office and regulatory agencies/groups, to ensure fulfillment of guidelines and requirements with respect to internal and external audits.
The IS Security Analyst assists in providing direct support to all staff for security related issues; educating the staff about security policies and consults on security issues regarding user built/managed systems.
Must identify opportunities for and contribute to the improvement of quality, safety, and cost, as well as patient, customer, and employee satisfaction.
May also be required to perform other duties as assigned.


PRINCIPLE DUTIES AND JOB RESPONSIBILITIES:

• Performs highly complex analysis and technical evaluation of the existing and future IS Infrastructure from an information security point of view.

• Designs, implements and supports integration of information security solutions including security architectures, integrating security products, and developing and coordinating security implementation plans.

• Guides users and technical team members in formulating security requirements, integrating security requirements into existing system architectures, developing security test plans, overseeing the execution of security testing, and advising alternative approaches.

• Provides technical security lead on IS projects which involve a wide range of issues including secure architectures, secure electronic data traffic, network security, platform and data security and privacy.

• Provides organizational support of enterprise security architecture and design, benchmarking, technical framework and gap analysis.

• Reviews and contributes to the improvement and standardization of the security administration process across all business units.

• Actively participate in team development, achieving dashboards, and in accomplishing department goals and objectives.



Requirements:

KNOWLEDGE AND SKILLS:

Preferred:

• Knowledge of HIPAA, PCI, and other regulations that apply to healthcare and hospital functions.

• Knowledge of application systems, network architecture, multiple platforms and new technologies from a security perspective to include the following: Firewalls, Real time Intrusion detection on network and host, Unix, Windows NT/2000/2003, Novell NetWare, networking (switches, routers/protocols), TCP/IP, network services and security vulnerabilities, Network Architecture, DNS, VPN, Application, Database and O/S Security, as well as web-based systems, single sign on, and high level programming languages.



Required:

• Extensive knowledge of data security and access control systems, encryption and related matters.

• Extensive knowledge of information protection methodologies and concepts, such as identification and authentication, access control, inception and audit trails.

• Knowledge of system and network exploitation, attack pathologies and intrusion techniques, such as denial of services, Sync attack, malicious code, password cracking, etc.

• Knowledge of Information Systems security architecture, security policies, procedures, and best practices.

• Knowledge of Directory Services (LDAP, AD) and Internet/Intranet architecture and design.

• Ability to conduct network security assessments and audits against policies/procedures/best practices.

• Demonstrate knowledge of all equipment and systems/technology necessary to complete duties and responsibilities.

• Ability to research and keep up to date of industry technical/business security requirements and translate those requirements into the healthcare information environment.

• Strong interpersonal communication and coordination skills and the ability to communicate effectively with a wide range of employees, leaders at various levels, and other customers.

• Organize job functions and work assignments to be able to effectively complete assignments within established time frames.

• Must possess excellent verbal/written/documentation/and presentation skills.





EDUCATION:

Preferred: A four-year degree in Information Technology with an emphasis in information security.

Required: A Bachelors Degree with experience in Computer Information Systems, Engineering or related field.



EXPERIENCE:

Preferred: Experience working with the end user community in a distributed environment to ascertain the information resource security requirements. Develop and implement appropriate security controls, policies, and procedures to implement those controls and identify management tools to monitor compliance.

Required: 6-8 years of combined IT and security work with a broad range of exposure to systems analysis, applications development, database design and administration; at least 4 years of experience in information security.



LICENSURE/CERTIFICATION/ OTHER:

• Preferred: Multiple industry/vendor certifications of a security and/or storage nature (ISC (2), ISACA, SANS GIAC, SNIA, etc.)

• Required: CISSP,CISM, or CISA

Keywords: CISSP, CISM, CISA, Analyst, IT security, data security, access control systems, encryption
Job Record Number: 523