Latest Videos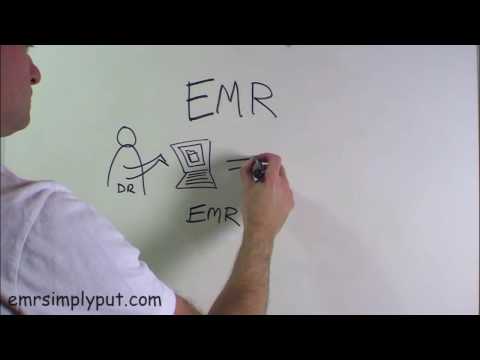 What is EMR
Business Systems Analyst-Lawson
Posted By:
Reference ID: nsawyer
Industry: Healthcare IT
Job Type: Full Time
Location: , FL US
Salary Offered: Year: $80,000+
Experience Req: 5+
Description:

Our client in Polk County, FL is seeking to hire a full time Business Systems Analyst with a Lawson background. Client uses Cerner EMR system so having that experience is helpful. Multiple openings (2).

The ideal candidate would have:

5+ years supporting business and financial applications. Lawson information systems experience strongly preferred or experience with another major financial information system strongly preferred.

GENERAL SUMMARY: The Business Systems Analyst assesses, plans, implements and evaluates information system support needs for business operations according to own judgment, policies, procedures, protocol and standards. As an internal consultant, the Business Systems Analyst is responsible for system assessment, process analysis, identification of system requirements, and functional definition of planned system changes.

The Business Systems Analyst is responsible for identifying and implementing information system solutions that support more efficient and effective work performance based on inherent knowledge of business functions and processes. The Business Systems Analyst develops and manages project plans for the deployment of new and/or changes to information system applications.

The Business Systems Analyst administers system applications and serves as an educator and resource regarding system functionality.

The Business Systems Analyst is responsible for functioning within scope of individual education, licensure and competence. Must identify opportunities for and contribute to the improvement of quality, safety and cost, as well as patient, customer, and employee satisfaction.

Requirements:

KNOWLEDGE AND SKILLS:

Preferred: Proven work history with demonstrated success in team work and collaboration resulting in a series of project or program successes with products such as Cerner.

Required: Build, Implement, configure, debug and training experience with packaged systems. Advanced level of business and analytical skills. Project Management skills. Excellent communication and interpersonal skills.


EDUCATION:

Preferred: Masters' degree preferred in Business Admin, Health Admin, Information Systems, Information Technology or related field.

Required: Bachelors Degree (BA, BS, IS or IT or related field).



EXPERIENCE:

Preferred: At least one year of information management experience, or 2 years experience with an application vendor, or consulting group. Prior experience with system analysis, system administration and project implementation preferred. Minimum of recent 5 years related business experience. Knowledge of healthcare operations, billing regulations and revenue cycle preferred.

Required: Minimum of recent 3 years related business experience. Prior experience with systems analysis, troubleshooting and working in team environment to implement new processes and systems required. Must have education program development and presentation experience with strong public communications skills. Experience with word-processing, project management, and Business applications required.



LICENSURE/CERTIFICATION/ OTHER:

Preferred: Project Management Certification by Project Management Institute, AHIMA certification by HIMMS, Certified Patient Accounting Technician

Required: None

Keywords: Analyst, Lawson, Cerner, Financial applications, EMR, EHR, Systems Analyst, Business Analyst, Business applications, systems analysis, operations, billing, revenue cycle
Job Record Number: 520