Latest Videos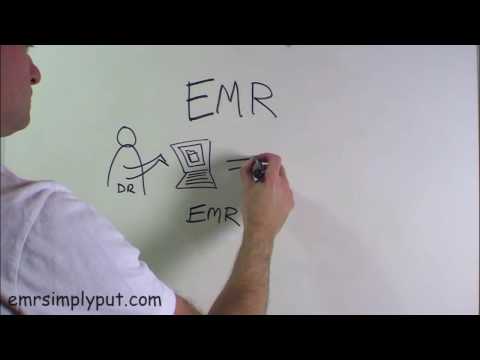 What is EMR
Senior Clinical Analyst-Cerner SurgiNet
Posted By:
Reference ID: nsawyer
Industry: Healthcare IT
Job Type: Full Time
Location: , PA US
Salary Offered: Salary Amount
Experience Req: 3+
Description:

Our client in Montgomery County, PA is seeking to hire a full time Senior Clinical Analyst with a Cerner SurgiNet background. Relocation available. Up to 50% travel required.

The Senior Clinical Analyst manages the impact of technology implementations to optimize clinical work processes. In this role you will identify and lead initiatives related to clinical, business and technical processes within the acute care setting with a goal to integrate and align applications within Perioperative Services to other CLIENT applications standardly deployed throughout the enterprise. The Analyst is expected to work closely with both hospital end users and corporate IS team members to resolve customer issues/ concerns identified during times of implementation, optimization, or maintenance activities. You must have expertise in diagnosing problems, facilitating & communicating problems within and across teams in order to determine and deliver resolutions to our facility IT and end users. In this role you are responsible for hands on application configuration and related testing. You must be able to function independently and in a team member capacity at all times.

The position is located in the Corporate Information Services Organization, off hours and on-call support is expected.



Essential Job Duties:

Cerner SurgiNet & Anesthesia (Knowledge of SurgiNet, Anesthesia, Scheduling, Tracking Boards, & Materials Tools)

• Leads meetings with users and IS staff to develop/modify system specifications.

• Leads designs solutions for applications and prepares the appropriate documentation.

• Researches and resolves implementation-related Customer Support Center Tickets.

• Provides technical support and guidance to other team members as required.

• Provides on call after hours support as required.



Monitor System Activities:

• Attend and leads team with Change Control and Integration activities.

• Researches and resolves Customer Support Center Tickets

• Participates with leading major application upgrades for team.

• Adheres to CLIENT Service Level and Change Management Policies.

• Supervises development of test data, system testing and documentation for all phases of the application development life cycle.

• Performs Q/A on application functionality.

• Establishes and maintains regular communications with user community.



Projects & System Implementations:

• Adheres to appropriate CLIENT Project Management standards.

• Ensures strict adherence to work plans, reporting all serious deviations to management.

• Ability to lead project kick-off meetings

• Ability to lead status report updates to Project Management

• Maintains Service Excellence principles.

• Prepares and promptly submits all routine and special reports.



Other Duties:

• Contributes to performance evaluation of junior staff members as needed.

• Keeps management well informed of activities, needs, problems.

• Performs other tasks as required by management.

• Provides on-call support as scheduled.

• Effectively trains analysts in performance of their duties as required.




Requirements:

Additional Requirements:

• A Bachelor's degree is required

• Cerner Millennium certifications: Millennium Fundamentals, SurgiNet and Anesthesia

• Provide Cerner application support with implementation, configuration, and conversion activities.

• Identify business and clinical issues through interaction with clinicians and end users.

• Collaborate with Clinical Analysts on current and future state workflows and documentation redesign.

• Complete general system troubleshooting and facilitate troubleshooting training sessions.

• Resolve reported system and application problems in production and non-production environments.

• Function as liaison and advocate to clinicians and end users to ensure the system meets requirements.

• Possess ability to lead evaluations, designs, and develop testing plans.

• Possess ability to lead system testing and validation events.

• Develop educational materials and deliver training to all levels of clinical staff.

• Provide "on call" 24/7 system and end user support on a rotating basis.

• Maintain knowledge of security and data integrity of system.

• Manage resolution of project issues, escalating them to appropriate decision making staff and change control management team.

• Strong written, and oral communication skills and be capable of handling confrontational encounters in a positive manner.

• Must have proven problem-solving abilities and strong analytical skills



Desired Senior Clinical Analyst attributes:

- Must bring positive energy to the position

- Excellent written and verbal skills

- Ability to adapt to a fast pace healthcare environment

- Analytical problem solving skills

- Strong interpersonal skills

- Results oriented

- Focus on accountability

- Ability to work in a collaborative team environment

- Maintain professional attitude and performance


License or Registration requirements: Acute Care Facility (Hospital) Perioperative Services experience preferred. Registered Nurse or Clinical Experience Preferred. Project Management experience preferred.


Travel Requirements: 25%-50%; domestic US travel (depending on projects).

Keywords: Cerner, SurgiNet, Surgincal Services, Anesthesia, design, build, analyst, implementation
Job Record Number: 518