Latest Videos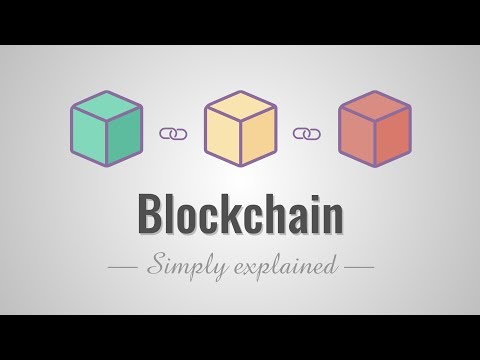 Block Chain
Senior Manager, Applications (Allscripts/SCM)
Posted By:
Reference ID: Robert
Industry: Healthcare IT
Job Type: Full Time
Location: Orange County, CA US
Salary Offered: Year: $120,000+
Experience Req: 3+
Description:

Our client in Orange County, Ca is seeking to hire a full time Senior Manager of Applications. Must have previous managerial experience and EMR experience with Allscripts Sunrise Clinical Manager (SCM). (No Allscripts Enterprise please). Relocation available.

Job Summary:

The Senior Manager, Applications (Allscripts/SCM) provides overall leadership and guidance to Client Hospital (Client) as it relates to applications. Will manage a team of 18 full time employees. Responsible for all aspects of the respective applications and systems supported by Information Technology, including data quality, maintenance and end-user support. He/she is responsible for effectively allocating resources, prioritizing workload, monitoring system and staff performance, and providing expertise on applications related matters. The Senior Manager, Applications also is responsible for understanding the specific needs and interests of the business unit/field and how they relate to their particular applications portfolio, while ensuring compliance with all Client Hospital (Client) Information Technologies (IT) policies and procedures. Works closely with Information Technologies (IT) leadership, the business and clinical leadership and he respective customers to proactively identify, develop, and drive short-term and long-term application strategies that deliver efficiencies, reliability, and support the growth of Client. Ensures the application teams function within industry and organizational standards, provides comparative benchmarking to industry standards and provides world-class service in all areas.

Job Responsibilities:

Maintains professional knowledge of current trends and developments in the information technology and healthcare fields. Projects an image of professionalism in communication, appearance, and conduct. Supports the IT mission to provide quality service to our internal and external customers

• Provides team leadership including developing, mentoring, managing, and supporting IT personnel.• Develops and manages organizational-wide application planning

• Overseeing the delivery of application-based services.

• Maintaining the integrity of electronic data by creating and adhering to process methodologies and policies and procedures for software support and maintenance.

• Assessing the priority of incoming work requests and assigning work requests to the appropriate staff.

• Assuring the effective integration and utilization of installed application capabilities.

• Working with IT and business leaders to identify current and future information needs and opportunities for the organization.

• Participating in the development of strategic and tactical plans and business process re-engineering for the applications group.

• Providing leadership guidance to influence adherence to the Client and IT-specific goals, objectives and strategic plans.

• Managing an associated zero-based operating budget and assuring adherence to approved budgets.

• Working directly with IT vendors on estimates, quotes and contracts for vendor-related software, hardware, services and other system-related costs

• Evaluating staff competencies and performance.

• Working closely with IT and business users to provide subject matter knowledge and other input related to the design, implementation, integration, testing and deployment of applications.

• Coordinating recommendations for application improvements with the Client Relations team.

• Managing resources that provide end-user support.

• Mentoring and cross-training staff to assist in their career development, improve job satisfaction, and increase the collective expertise of the IT department.

• Leading and/or participating in small to medium-sized projects.

• Position may require travel between various Client locations and its affiliates.

• Position may require participation in 24/7 department on-call program. On-call employees are required to carry a department issued cellular phone or pager, respond to calls within 15 minutes, troubleshoot problem and provide services off-site as needed and be available to provide services on-site as needed within 1 ½ hours of being called or paged to respond.

• Position may require participating in meetings outside of normal business hours including occasional evenings and/or weekends.

• Position is located in a support department which operates a call center 24 hours a day, seven days a week to provide support and service. Operations include 1st, 2nd and 3rd shifts. Employees may be required to pick up shifts outside of their standard assignment for coverage due to vacations, holidays, staff shortages, or other special circumstances as determined by leadership.



Requirements:

Job Requirements:

CANDIDATES MUST HAVE ALLSCRIPTS SUNRISE CLINICAL MANAGER (SCM) EXPERIENCE (No Allscripts Enterprise please)

• Bachelor's Degree in Computer Science, Information Systems, Business Administration, or equivalent work experience.

• 3-5 years of experience as an application or IT manager within a medium to large healthcare environment with demonstrated understanding of healthcare business

• Minimum three or more years of direct experience managing or leading IT applications staff

• Experience leading team supporting full EHR Allscripts Sunrise Clinical Manager (SCM)

• Experience managing multiple application threads/projects at one time.

• Excellent communication (written and verbal), interpersonal and organizational skills.

• Excellent leadership skills

• Extensive experience with Microsoft office tools, including Word, Excel and PowerPoint

• Must possess advanced knowledge and proficiency in use of methodologies and tools, resource management practices and change management techniques.

Keywords: allscripts EMR, allscripts sunrise clinical manager, SCM, manager, analyst, EMR, EHR
Job Record Number: 508