Latest Videos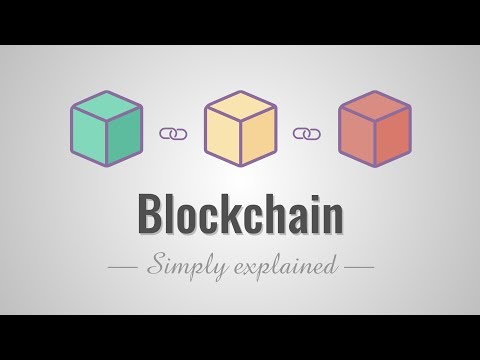 Block Chain
Senior Business Systems Analyst
Posted By:
Reference ID: Robert
Industry: Healthcare IT
Job Type: Full Time
Location: Coral Springs, FL US
Salary Offered: Year: $80,000+
Experience Req: 5+
Description:

Our client in Polk County, FL is seeking to hire a full time Senior Business Systems Analyst. What we are looking for is a STRONG Business Systems Analyst, one who has experience in writing test scripts and document requirements and is able to be a strong mentor for the other BSA's. We do not necessarily need someone who has Cerner, Epic or Revenue Cycle experience but it is a plus to have. Ask yourself, do I have that sort of expertise? Hospital operations experience and Lawson experience are ideal too.



GENERAL SUMMARY:

The Sr. Business Systems Analyst is responsible for formulating systems scope and objectives relative to the business plan. Acts independently or as a member of a project team responsible for providing technical guidance concerning the business implications and needs of the assigned business areas such as Ambulatory Offices, Physician Practice Systems and/or Revenue Cycle Team. Provides technical consulting on complex projects. Devises or modifies procedures and creates detailed specifications from which program will be written.

The Sr. Business Systems Analyst assesses, plans, implements and evaluates information system support needs for business operations according to own judgment, policies, procedures, protocol and standards. As an internal consultant, the Sr. Business Systems Analyst is responsible for system assessment, process analysis, identification of system requirements, and functional definition of planned system changes. The Sr. Business Systems Analyst is responsible for identifying and implementing information system solutions that support more efficient and effective work performance based on inherent knowledge of business functions and processes. The Sr. Business Systems Analyst develops and manages project plans for the deployment of new and/or changes to information system applications. The Sr. Business Systems Analyst administers system applications and serves as an educator and resource regarding system functionality. The Sr. Business Systems Analyst is responsible for functioning within scope of individual education, licensure and competence.

Must identify opportunities for and contribute to the improvement of quality, safety and cost, as well as patient, customer, and employee satisfaction. Performs other duties as assigned.

Requirements:

KNOWLEDGE AND SKILLS:

• Preferred: Advanced knowledge of Project Management and experienced in leading implementation project teams successfully for large enterprise systems.

• Required: Proven work history with demonstrated success in team work and collaboration resulting in a series of project or program successes. Advanced level of business and analytical skills. Project Management skills. Presentation skills. Excellent interpersonal skills in conflict resolution and negotiations skills. Demonstrated skill in coaching, and mentoring others.



EDUCATION:

• Preferred: Masters degree preferred in Business Admin, Health Admin, Information Systems, Information Technology or related field.

• Required: Bachelors Degree (BA, BS, IS or IT or related field).



EXPERIENCE:

• Preferred: Prior experience with system analysis, system admininstration and project implementation preferred. Knowledge of healthcare operations, billing regulations and reveune cycle preferred.

• Required: Minimum of recent 7-10 years related I.S. system experience. 3-5 years of information management experience and 5 years of Business Analyst experience. Demonstrated project management skills with preferred experience leading enterprise wide upgrades and/or enterprise business process improvement utilizing project management methodologies. Must have education program development and presentation experience with strong public communications skills.


LICENSURE/CERTIFICATION/ OTHER :

• Preferred: Project Management Certification by Project Management Institute, AHIMA certification by HIMMS, Certified Patient Accounting Technician,

• Required: None

Keywords: revenue cycle, ambulatory practice, HIMS, physician management systems, business analyst
Job Record Number: 507